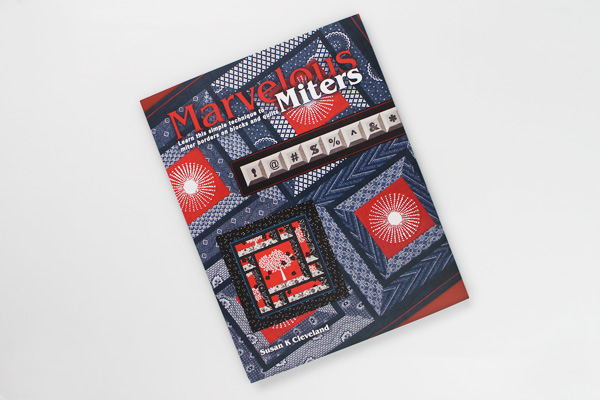 Marvelous Miters
Susan covers this technique in episode #1001 on TheQuiltShow.com!
When a block or quilt's borders are mitered, whatever is inside looks especially important!

Learn to miter block sashing/borders and quilt borders beautifully, easily and accurately. You may follow project instructions and/or learn the technique and apply it to your designs or those in other books and patterns.

Attic Windows is a block with a bad reputation but it's so undeserved! The Marvelous Miters technique makes this block easy and sashing is built in to every block. It's treated as a second border and is a huge time-saver, indeed.

Here is some of what's covered:
multiple borders

square and rectangular blocks/quilts

attic windows

handy cutting chart

using freezer paper to stabilize block, keep track of which border goes where, and to help miter

lots of projects and a gallery of inspiration

96 full-color pages ISBN 978-0-9782801-1-7
printed in the USA

Please note piped binding instructions are not included in Marvelous Miters. They are written in great detail in Piping Hot Binding (booklet, tool, cording).